FY2019 group photo
Every year the Furukawa AS Group hosts four Global Events. These global events, each of which takes place over a period of several days, provide a forum for demonstrating the activities to improve safety, quality and productivity conducted at each Furukawa AS Group location.

By recognizing the results of these activities with awards, the Furukawa AS Group boosts motivation for locations that win and inspires those that did not to tackle new efforts for next year. Moreover, when Group locations take home case studies of activities at other locations, they raise their own activities to new heights, driving a virtuous cycle of improvement for the entire Furukawa AS Group.

In this series of articles, we present reports on each of the four Furukawa AS Global Events in 2021, the eighth year of this series of events, prepared by their respective executive offices.

Global Health and Safety Activity Presentations
---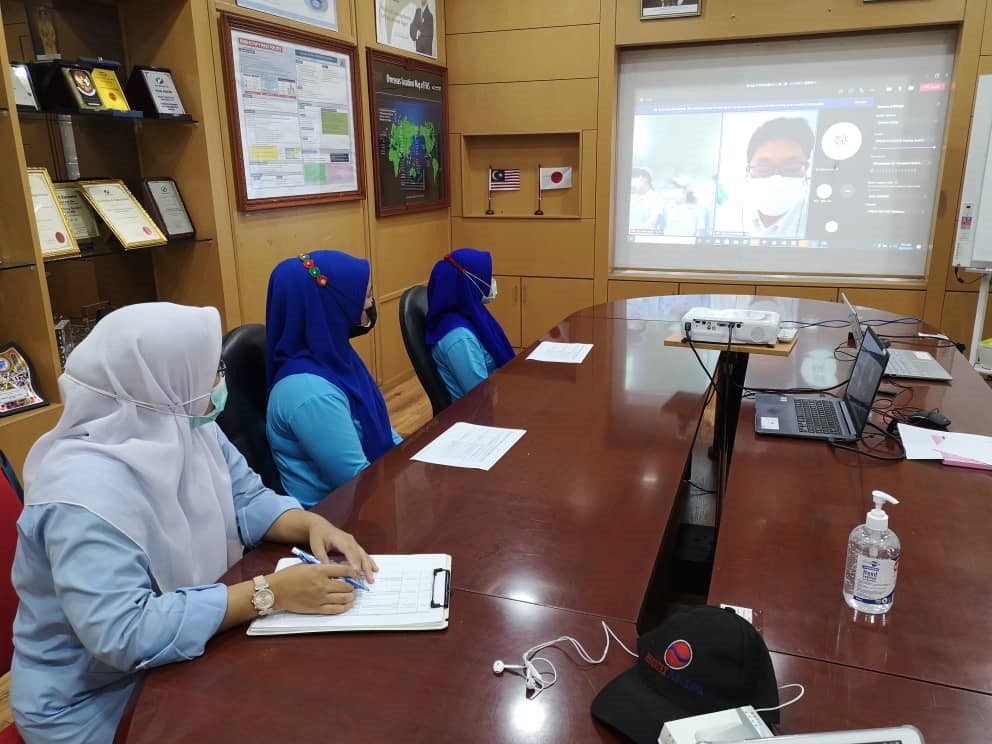 In June 2021, Furukawa AS Headquarters hosted the Global Health and Safety Activity Presentations, the fourth such annual event. In this year's conference, representatives participated from seven locations in six countries: China, Indonesia, Japan, Mexico, Thailand and Vietnam. In light of the COVID-19 pandemic, rather than gather at Furukawa AS Headquarters as in previous years, the representatives from each country prepared their materials at their respective locations and presented them by video link, conducting question-and-answer sessions online. Participants in the Global Safety Presentations present and learn about a wide variety of safety activities at Furukawa AS Group locations around the world, enabling them to share information about case studies of health and safety activities at other sites. In this way the Presentations play a valuable role in the application of lessons to similar problems and across functions.

This is only the fourth time these presentations have been held. Even so, the quality of the presentations has improved year by year, and each year they are packed with valuable information. This year numerous case studies were reported, describing how equipment was improved at each location, how it improved the safety of work and the environment, and how the advance of safety had progressed by viewing the equipment before and after each improvement. Some presentations revealed that improvements in safety also led to improvements in work efficiency. On the intangible side, it was reported that tenacious adherence to a program of regular dialogue on safety and safety training is effective in raising workers' awareness of safety issues. For example, through dialogue on safety, workers can discover dangers lurking in routine tasks, consider measures to address them and take appropriate action. Workers' awareness of the need for safe work practices increases as a result. Through continuous repetition of this process, workplaces can gradually expunge dangerous movements and actions from their operations.

Each of the presenting Furukawa AS Group locations offered excellent presentations with superb content, filled with valuable lessons for other locations to put to use. As participants share information about the content they like with colleagues at their own locations, Group locations will continuously assist each other in an upward spiral of improvement. We can scarcely wait for next year's presentations!

Furukawa AS' basic policy on occupational health and safety is as follows:

1. Implement measures that are laser-focused on respect for people and safety first.
2. Establish safe and comfortable workplaces for everyone who works there.
3. Pursue zero illnesses by supporting and improving people's mental and physical health.
4. Train people so that they are capable of safe action at all times.

We hope that, by continuously pursuing safety activities day by day, Furukawa AS employees will always be able to work in a safe and comfortable work environment and remain healthy in body and mind.

The Global Safety Presentations are truly a memorable event. Next year's Presentations are scheduled to take place at Furukawa AS Headquarters. We look forward to scenes of Group members from each location engaging in direct communication and helping each other to improve.
Global QC Presentations
---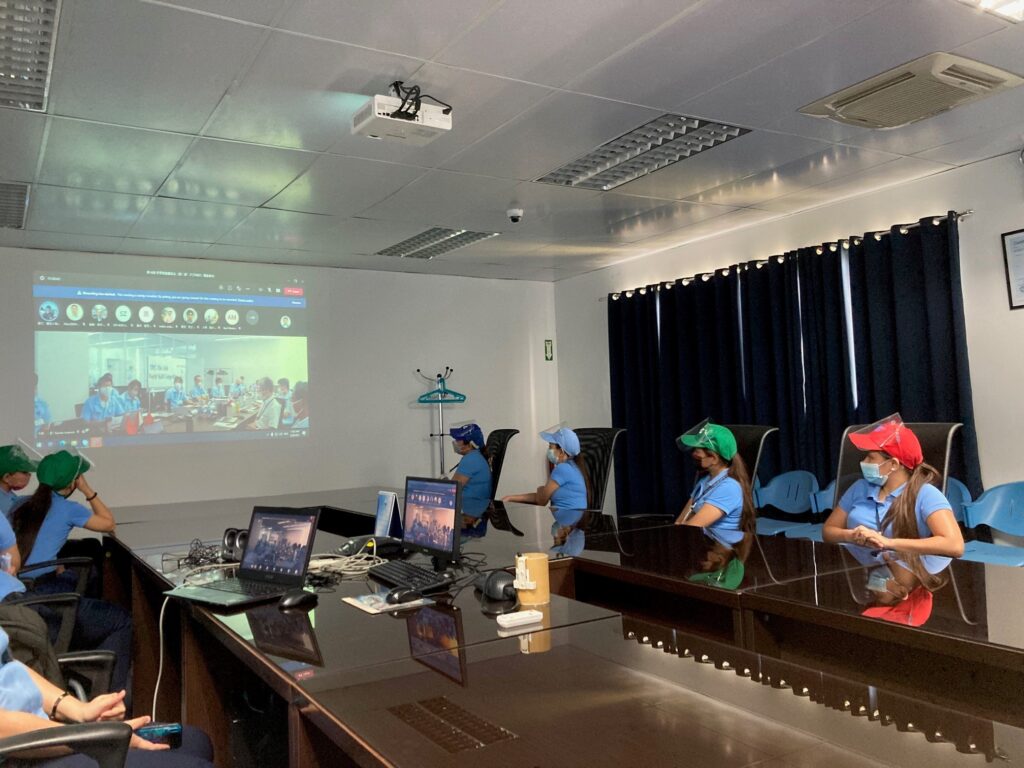 This year's Global QC Presentations, the 32nd since the series began, took place with 11 teams from six countries participating: China, Japan, Malaysia, Mexico, the Philippines and Vietnam.
This year, as in 2020, it was not feasible to assemble the participants at Furukawa AS Headquarters for this event, due to the COVID-19 pandemic. Instead, locations in each country were linked with Furukawa AS Headquarters online, with each report accompanied by narrations. After each presentation, Furukawa AS senior management joined the members of each team in an online video chat, deepening the ties of friendship among Furukawa AS Group people around the world.
The Global QC Presentations have a long history. They began in 1990 as the Company-wide Quality Control Presentations. Originally involving Japanese operations only, the Presentations broadened in geographical scope as the Furukawa AS Group expanded operations. Participation steadily increased to include China and then Vietnam. Today some 1,500 personnel in 377 teams from nine countries take part, presenting on an impressive number and range of activities.
Presentation materials changed with the times as well. Slide shows presented using overhead projectors gave way to PowerPoint presentations, lavishly illustrated with animations, audio and background music for compelling, easy-to-understand content. Similarly, quality-control (QC) techniques originally focused chiefly on Pareto diagrams and characteristic diagrams. Today the QC activities have become more sophisticated, with participants demonstrating phenomena and devising solutions by investigating the relationships between selected factors and characteristics.
Today's people have become so accustomed to convenience that communication is often neglected. Though mediated by cameras and online video links, this opportunity to converse face-to-face with people in many countries reminds us once again of the importance of dialogue.
Let's conquer COVID-19 so that next year we can all speak directly to each other as before.
Global NF Improvement Case Study Presentations
---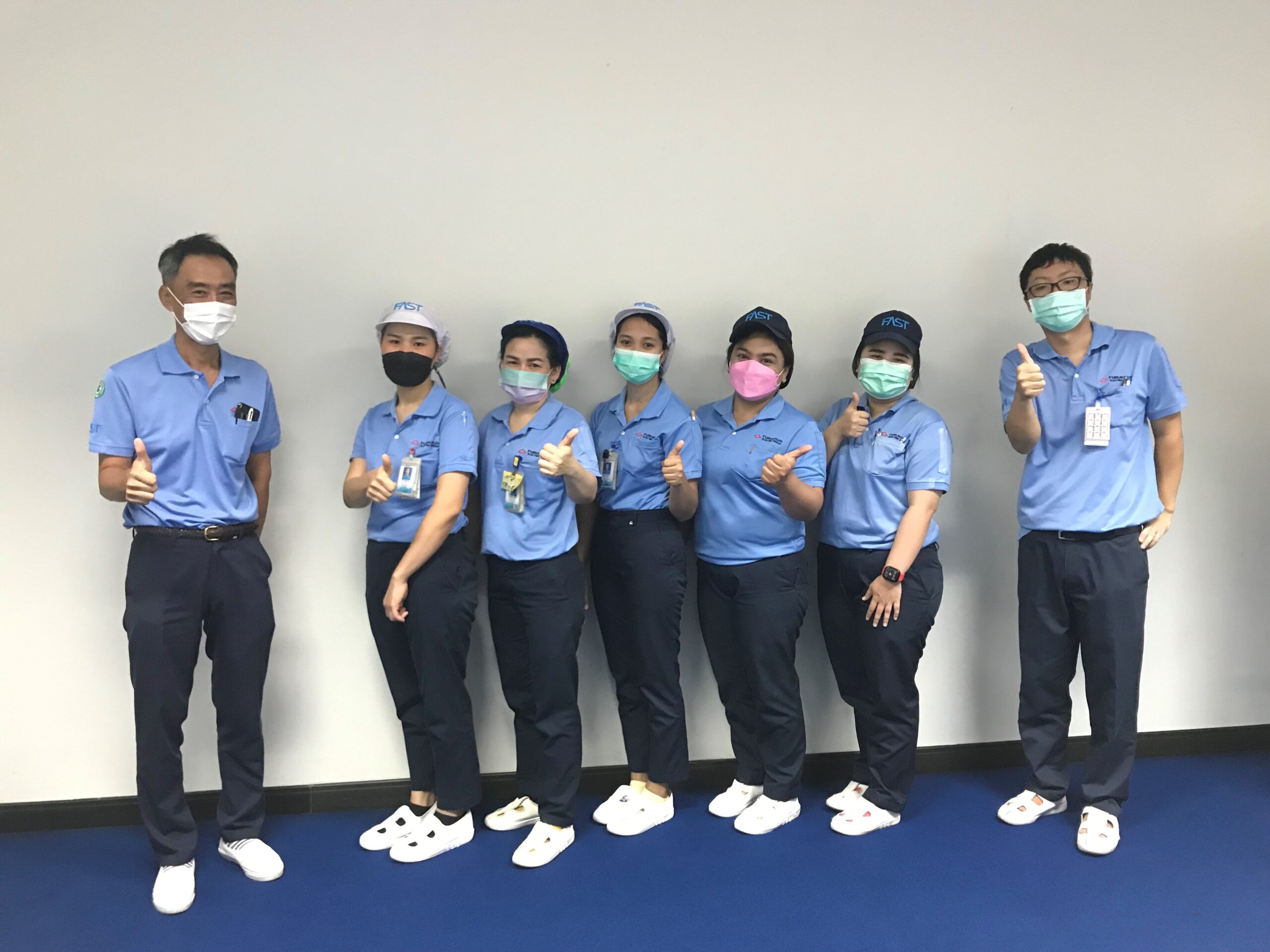 Each year the NF Improvement Case Study Presentations offer numerous case studies of improvements implemented at Furukawa AS Group locations worldwide with favorable results.
The purpose of these Presentations is to promote improvement activities and motivate employees to participate in them. By deploying these activities in each Group company, the Furukawa AS Group will be able to accelerate cost reduction, to provide customers with excellent products at low cost.

The first NF Improvement Case Study Presentations were held in June 2017. Although Group companies had been engaged in NF improvement activities before this time, they lacked a forum through which to share these improvement case studies and their hard-won results. To accelerate the speed at which good case studies were applied to similar situations, Furukawa AS decided to organize global presentation events.
As a result, the level of improvement achieved by each Group company is improving every year.
The NF improvement activities also play a vital character-building role. Through these improvement activities, Group employees learn the thrill of tackling ambitious challenges and build teamwork skills through independent effort.

Global Skills Competition
---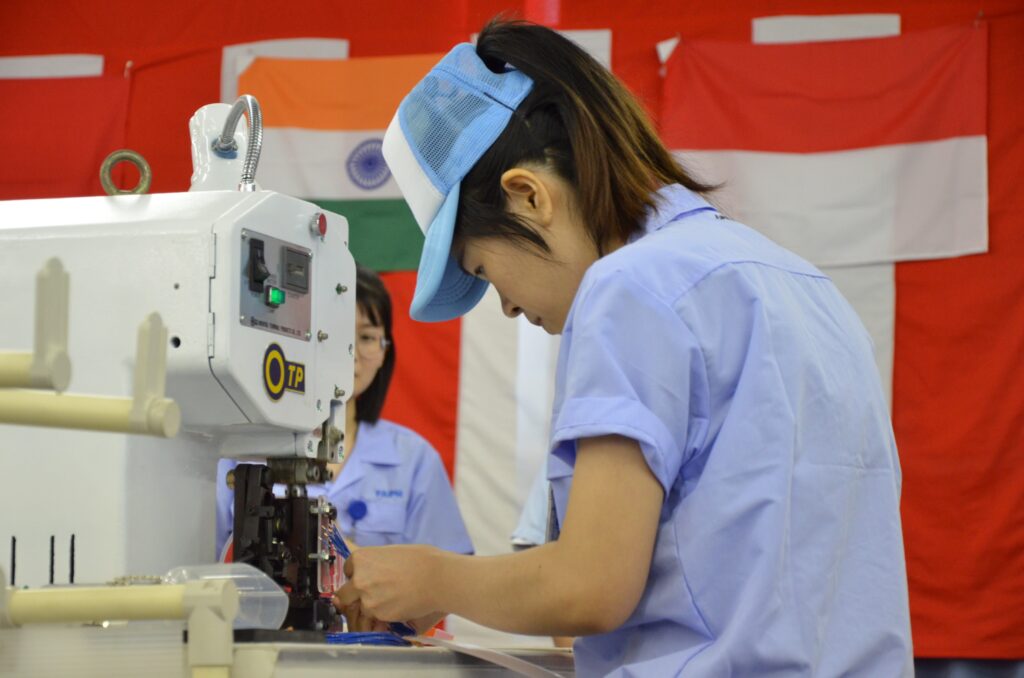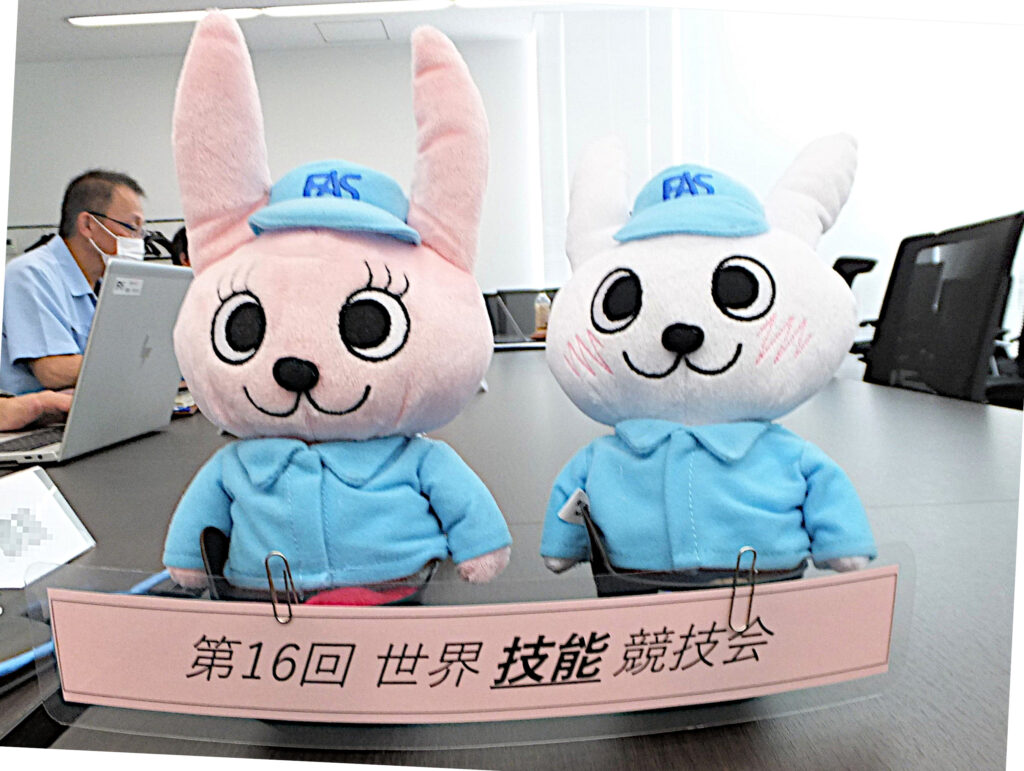 The Furukawa AS Group convened the 2021 Global Skills Competition at Furukawa AS Headquarters.

The 16th in this annual series of events, the 2021 Global Skills Competition attracted participation from 12 production sites in eight countries from North America, ASEAN, China, and India
Due to the impact of the COVID-19 pandemic, it was not possible for representatives of each country to visit Japan as in the past. Instead, video compilations of the skills competitions held at each location were recorded and viewed on a video link joining Furukawa AS Headquarters with each overseas location.

In the Global Skills Competition, each company is benchmarked in terms of 1) performance of skills learned by diligent application, 2) sharing of skills and 3) demonstration of improvement in quality. The aim of the competition is to aim for greater achievements, improve skills and enhance motivation in the manufacturing workplace.

The history of the skills competition dates back to January 2006, when it was held at the Headquarters Plant of Furukawa AS (then Furukawa AP). The event served as a forum for demonstrating the skills of outstanding workers at each cooperating plant.
At the time, Furukawa AS was expanding its network of production facilities from Japan into other countries. Seeking to achieve Japanese-level quality in products manufactured overseas, Furukawa AS introduced a "Global STandard" (GST) in tandem with the expansion. The skills competition provided a way of developing workers possessing excellent skills in every part of the world. Since that time, the Global Skills Competition has been held every year, continually building the capabilities of Group employees.

The competitions begin with a qualifying round within the companies in each country. The winners of these heats gather at Furukawa AS Headquarters as representatives of their respective companies. There the contestants aim for victory based on the speed of their work and the quality of the products they make.
In each category only one person can represent each country, so the qualifying rounds to earn this right are intensely competitive. Moreover, qualification to take part is awarded to each individual only once, so the competitors practice over and over ahead of the day of the finals, further honing their skills.

The video distributed at this year's Global Skills Competition shows scenes from the qualifying rounds at each company in each of the three events designated by Furukawa AS: Terminal crimping, sub-assembly and assembly.
In each category of this competition, dexterity is vital. Each company's representatives displayed the skills of a practiced artisan, eliciting comments such as, "Wow, that's fast!," "She shows an amazing awareness of the importance of safety, continuous improvement and contributing to the company," and "I'm impressed by the atmosphere in the manufacturing workplace and the camaraderie among the employees."
But the contestants' outstanding workmanship and commitment to safety and improvement have effects beyond manufacturing. We hope that, by passing on their skilled techniques to colleagues around the world and younger workers, these competitors will play a vital role in training the next generation of Furukawa AS Group employees. These far-reaching effects impress on all of us the importance of the Global Skills Competition.


We look forward to the day when once again Furukawa AS Group employees can gather at Furukawa AS Headquarters in Japan, dining together and striving to communicate, even by gestures when we cannot understand each other's languages, as we did before the COVID-19 pandemic.
| | |
| --- | --- |
| | |
| | |
| --- | --- |
| | |
Informal get-togethers in FY2019
Conclusion
This year's Furukawa AS Global Events consisted of four events, each with a strong international flavor. While some events have a long history and some are newer, they share a common objective: to discover ways of manufacturing products with ever better quality, more safely, and at lower cost than before. We look forward to the day when we can all gather at Furukawa AS Headquarters again. In the meantime, we hope Furukawa AS Group employees at each location will continue to burnish their skills day by day.
FAS NEXT! is a section where we tell a wide range of stories related to Furukawa AS. Here you can find our report on this year's Global Events: "FY2021 Furukawa AS Global Event Report: For Safety, Quality and Productivity."
This year's Global Events were presented by linking Furukawa AS Group locations around the world online. Through events such as skills competitions, in which competitors displayed impressive and inspiring skills, the Furukawa AS Group pursues safe and reliable manufacturing with all its strength and resolve.
We hope you enjoy reading these reports.