In Part 1, we showcased the excitement of MotoGP from the standpoint of FAS as a sponsor of the Monster Energy Yamaha MotoGP factory team. In this second half, our line of sight starts from the factory floor where the bikes are manufactured, to point the way to the future that Furukawa Automotive Systems Inc. (FAS) is drawing and to which its technology is leading.

In the interviews, we focus on the nitty-gritty of developing the parts that are used in the race bikes. In the kind of in-depth discussion that is rarely seen, enjoy this dialogue with the team developing motorcycle products for professional riders.
FAS Parts Used in Motorcycles
---
Among the parts used in motorcycles are wire harnesses, connectors and BSS® (a lead-acid-battery status sensor).
Wire harnesses are devices that bundle multiple electrical wires. Used mainly for power supply and signal transmission, wire harnesses are found in every nook and cranny of today's vehicles.
Connectors are essential for linking together various parts. The QLW Series, for example, is adopted in rectifiers produced by major manufacturers for use by numerous motorcycle producers. They are used in a vast number of motorcycles.

The BSS® (Battery Status Sensor) is installed in lead-acid batteries. This component detects battery status (charge level, deterioration, discharge capacity, etc.) and relays it to the vehicle's engine control unit (ECU), contributing to the improvement of fuel efficiency by controlling the start-stop system, battery charging, etc.

In this installment of the series, we talked to each member of the development team for a more detailed picture.
The Roots of Motorcycle Wire Harnesses in Car Development
---
FAS wire harnesses are adopted in countless motorcycles today. Originally, these components were developed for use in cars. FAS motorcycle wire harnesses emerged as a result of the host of engineering capabilities FAS cultivated in the process of developing car components. In this section, we take a look at how wire harnesses for motorcycles evolved.
Full interview with wire harness developers
Connectors Essential in Both Cars and Motorcycles
---
Connectors are essential for linking the parts of a car or motorcycle so that they work together. They must connect components in such a way that the performance of the components is not degraded. FAS manufactures various connectors for a wide range of conditions, including the QLW, HU, MIW, UC, N-ML and FW Series. Each connector is designed for a specific role at a specific site.
Full interview with connector developers
BSS®, an FAS Technology Transferred from Four-wheel to Two-wheel Vehicles
---
Like wire harnesses, the BSS® was developed for use in four-wheeled vehicles. The events that led to the development of the BSS® for two-wheeled vehicles came from an unexpected direction. Do you know where the most incredibly small BSS® models are installed?
Full interview with BSS® developers
The Future Created by FAS' Steady Technological Progress
---
The relentless pursuit of technological development has enabled FAS to offer products that deliver high stability under even the most demanding conditions, including world-top-class competitions such as MotoGP. Our high-quality, highly original parts, the end result of patient development efforts, are chosen to serve as the unsung heroes supporting many of the world's elite racers. What is the shape of the future to which this technological capability will lead?
FAS' Vision for the Future: A Safer and More Secure and Convenient World
---
Newly developed technological paradigms such as CASE, MaaS and 5G have made phrases such as "bike-sharing," "connected bikes" and "personal mobility" household words. In the mobility of the future, FAS is sure to play a role.
For example, as 5G and even more advanced high-speed, wireless communication protocols attain widespread adoption, an assortment of new measures for road safety may become available.
Among these may be solutions to reduce the incidence of right-turn motorcycle collisions.
If vehicles passing through intersections are able to share the status of opposing traffic lanes and cross streets, motorcycles may be able to cross intersections with greatly enhanced safety, providing peace of mind to motorcycle drivers.
Building systems that all motorcyclists can use with confidence will enable everyone to use the new forms of personal mobility that emerge safely and securely.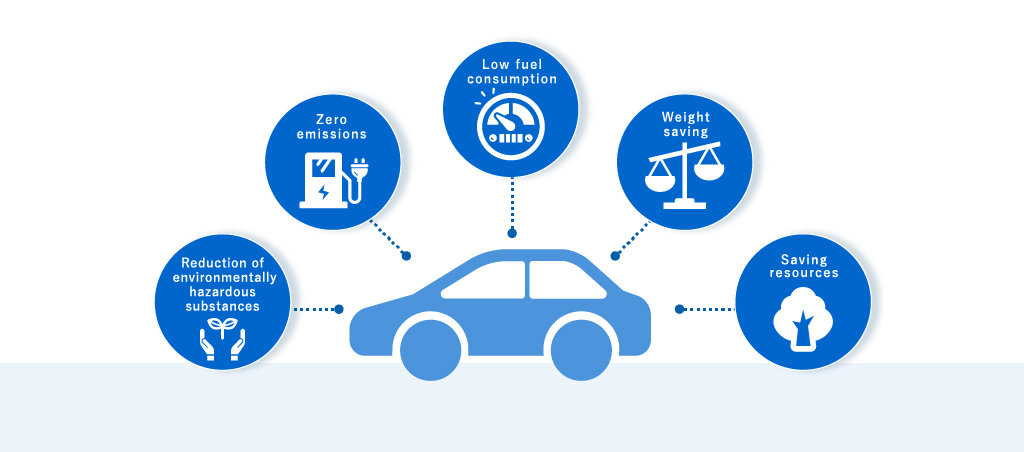 FAS' Vision for the Future: Weight Reduction and Technology Suites Hold the Key to a Sustainable Future
---
One of the most important factors in automobiles' effect on the environment is weight. Reducing vehicle weight reduces the volume of greenhouse gases that vehicles emit during movement (driving).
As a supplier to the automotive industry, FAS must also carefully consider the emissions it generates in material procurement and production processes in the course of developing those products and materials for weight reduction.

Did you know that Nikko Works, the Furukawa Electric plant that manufactures the copper items that are used to produce terminals and the like, runs its production processes on hydroelectric power? Hydroelectric power is also used to make some of the base metal from which we derive the aluminum wire used in our aluminum harnesses for cars. Moreover, the Furukawa Electric Group is introducing solar power generation at its manufacturing sites worldwide.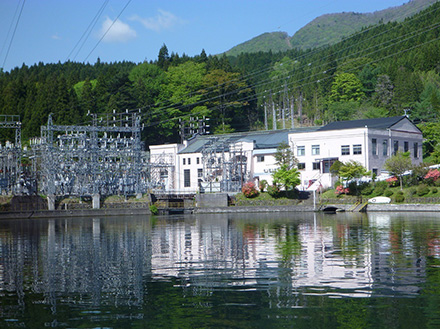 Hosoo Power Station, Furukawa Nikko Power Generation Inc.
As the electrification of automobiles advances, a key question is whether the energy consumers will use in operating those vehicles will continue to be derived from fossil fuels or will consist of sustainable energy such as solar or wind power. To reduce greenhouse gas generation from electric vehicles, companies that produce and sell electric vehicles may begin selling clean energy to those vehicles' users. The Furukawa Electric Group is developing technology for the effective use of renewable energy. 
To do its part in reuse and recycling, the Furukawa Electric Group has long practiced collection and recycling of waste electric wire and lead-acid batteries. Going forward, we believe it will be necessary to develop technologies for improving the rate of use of recycled materials in products.
Over the longer term, moves to develop technologies for the recovery and recycling of greenhouse gases are in progress.
For example, Furukawa Electric is working on systems to collect methane gas from animal waste and use it to manufacture LPG, systems for the collection and recycling of carbon dioxide from the air, and so on. If the commercialization of these systems is realized, these breakthroughs could lead to product development using fuel and materials that are not dependent on petroleum.
The Group is doing its part every day to move beyond the everyday and assist in achieving a sustainable and ethical future.

FAS' Vision for the Future: New Motorcycles for a Future That Leaves Nobody Behind
---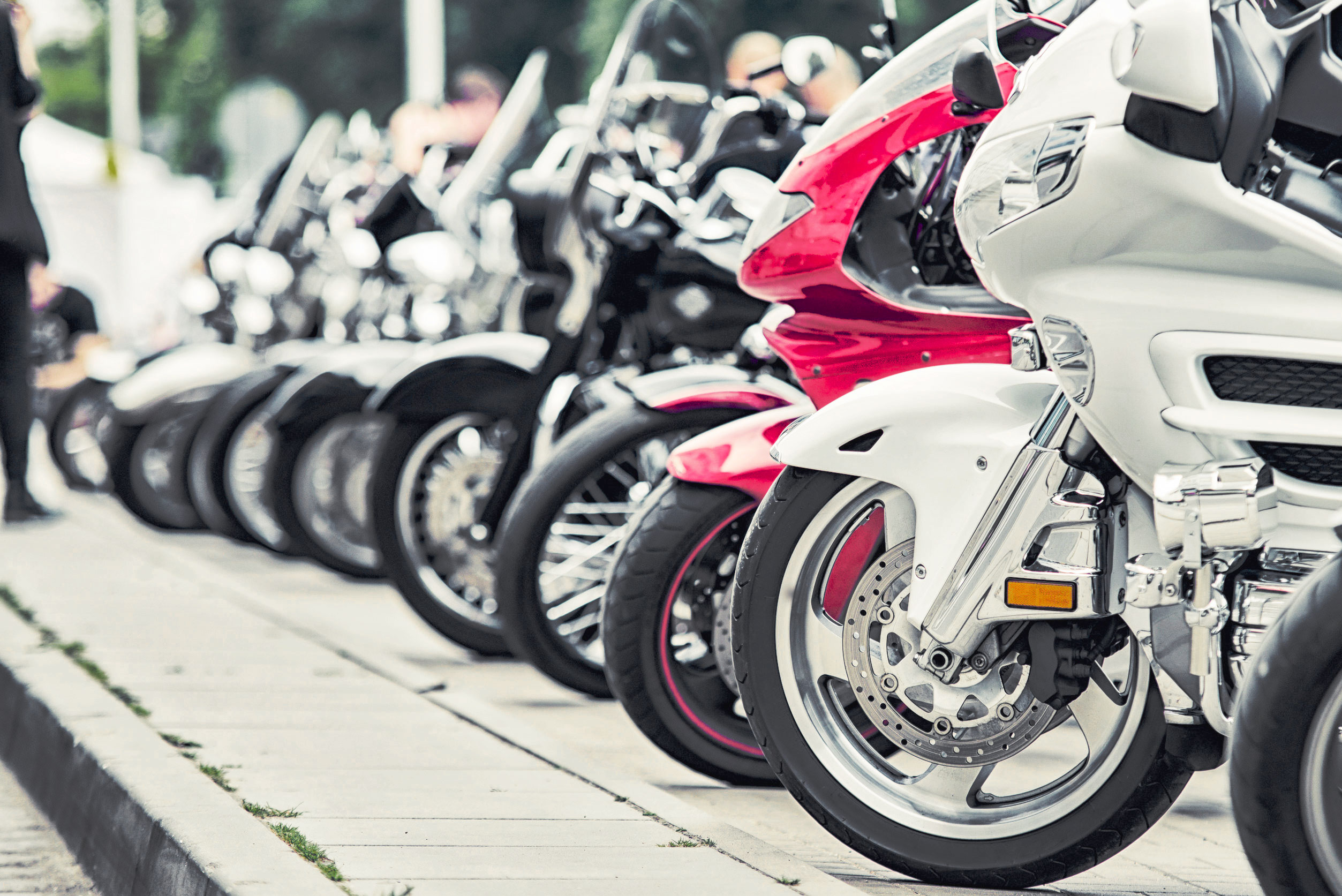 As mentioned earlier, the social environment that surrounds motorcycles is undergoing tremendous change. The Furukawa Electric Group is meeting that change with a wide variety of initiatives.
FAS, which has long been a vital player in the evolution of the motorcycle, is constantly searching for new ways to contribute to the motorcycles of the future. We pursue this quest from the perspectives of everyone who uses or will use the roads, including not only motorcycle riders but also potential riders, as well as the pedestrians and car drivers who share the roads with them. Contemplating the image of the future those users desire, we at FAS are continuing to do what we can to contribute to its realization.
What do you envision for the future of the motorcycle?
Conclusion
In both halves of this discussion, we have showcased FAS' relationship with the motorcycle, beginning with MotoGP. At FAS, we leverage the engineering capabilities we have cultivated over many years to play a vital role in the manufacture of cars and motorcycles. Although we rarely take center stage, we hope that the foregoing discussion has conveyed to you some of the passion we feel about our work.
Though the parts we manufacture are small enough to be held in one hand, they play vital roles in the performance of professional-grade products. They are the product of an irreplaceable dream to assist the world's greatest racers in performing to the limit of their potential.
That engineering capability also connects to building a future in which everyone can enjoy a rich and fulfilling life.
FAS will continue to tackle challenges for a better future.
We invite you to look forward to further FAS Project Stories to come.