Furukawa Automotive Systems Inc. (Furukawa AS) began building its overseas presence in 1996. Since that time, the Company has established production sites in a wide variety of countries and regions, where it produces automotive components such as wire harnesses. Today Furukawa AS supplies products to numerous automakers.
To promote exchange with its overseas bases, once a year Furukawa AS hosts Global Week. This big event is an indispensable part of the Furukawa AS Group's efforts to raise its level of performance and effectiveness.
This time, we introduce you to the global business activities of Furukawa AS. We also offer a report on the 2023 Global Skills Competition, one of the four events that made up Global Week 2023.

Contents
 Global Deployment of Production Sites

 Global Week, an Annual Event

 Report on the 2023 Skills Competition

 Joy and Tears at the Award Ceremony

 Global Careers at Furukawa AS
Global Deployment of Production Sites
---
The wire harnesses Furukawa AS supplies to numerous automakers are vital components, as they transmit not only electrical power but also information to every part of the vehicle. Their structure is so complex that they cannot be made by machine or robot, and their specifications change every time a model is developed. They must be built by hand, one by one, by skilled operators.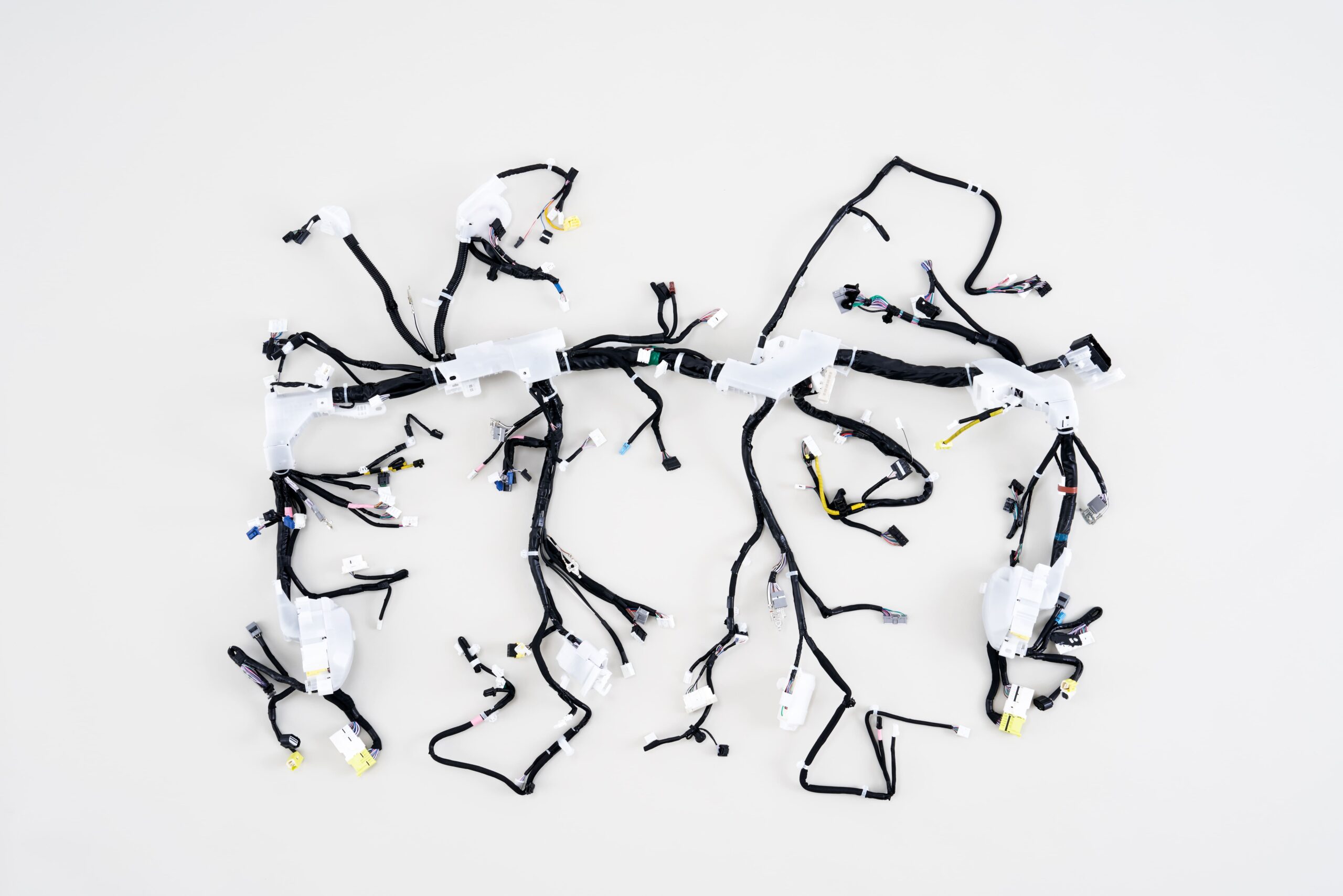 Wire harness
As of April 2023, Furukawa AS' global operations embrace 27 sites in Japan and 24 sites in 12 countries overseas. The Furukawa AS Group, in Japan and worldwide, boasts over 50,000 employees.
Furukawa AS production sites worldwide produce the wire harnesses and other electrical components automakers need for model development and mass production and supply them in a timely manner.
Global Week, an Annual Event
---
Every year, Furukawa AS hosts Global Week. At this major event, representatives of sites in Japan and overseas gather to showcase their activities to improve safety, quality and productivity, day by day and in every region, and to discuss their technical results.
The Furukawa AS Group has long conducted exercises to boost product quality and create safe and secure workplaces for employees. For the past three years, however, beginning in 2020, these exercises had to be conducted on a remote basis, due to the COVID-19 pandemic. In 2023, for the first time in four years, friends from throughout the Furukawa AS Group could gather at Furukawa AS head office from every corner of the world.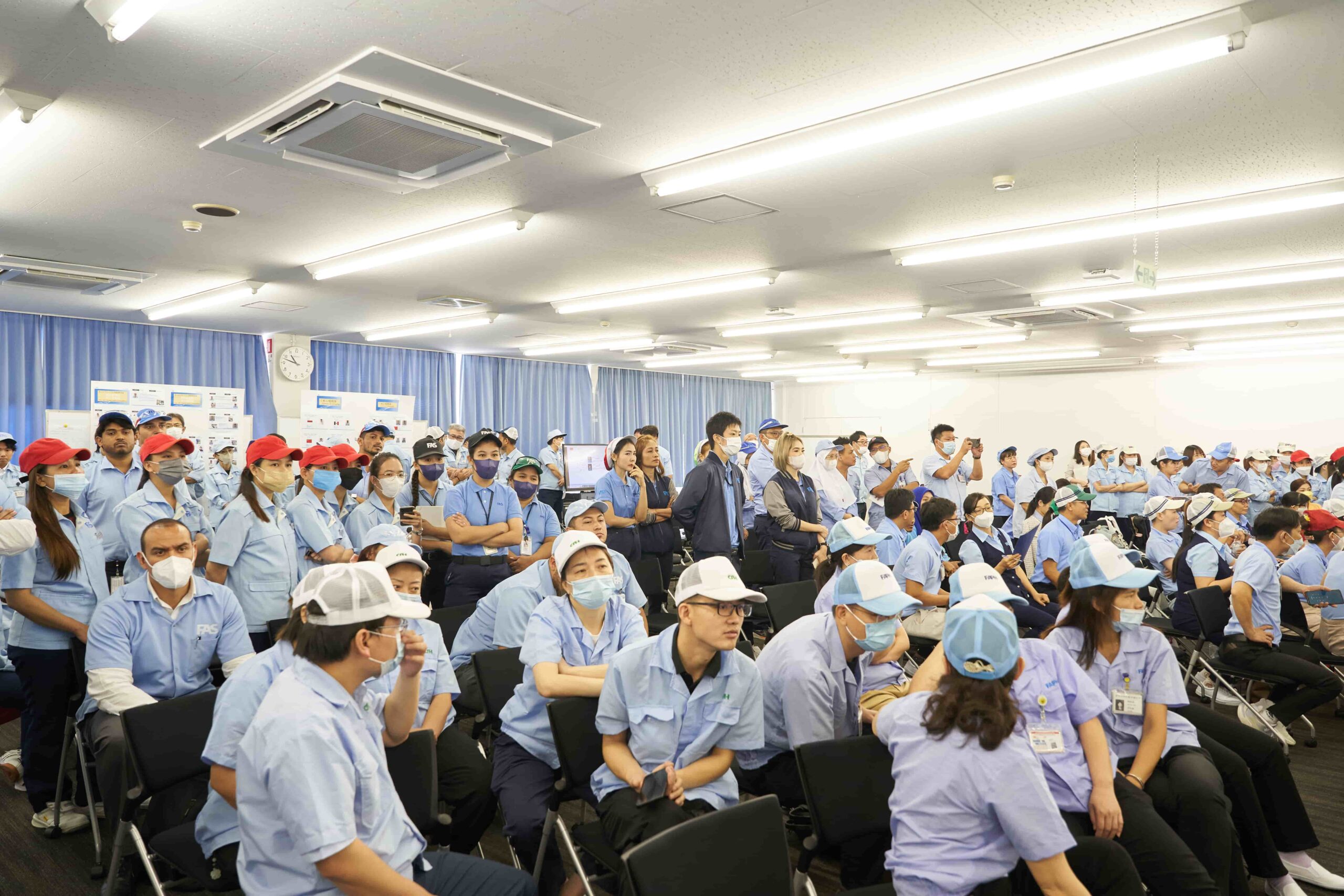 Conducted over the course of several days, Global Week consists of four events: Safety, Quality, Skills and Improvement. In this issue we focus on Skills, bringing you a report on the 2023 Global Skills Competition.
Report on the 2023 Skills Competition
---
On June 29, 2023, the 18th annual Skills Competition was held at Furukawa AS head office.
The Skills Competition raises the Company's benchmarks by providing a forum for three activities: (1) showcasing skills achieved through diligent application and mutual encouragement, (2) sharing skills and (3) demonstrating improvements in quality. The aim is to lead to higher achievements, improved technology and enhanced motivation at production sites.
At this year's Skills Competition, a total of 16 teams participated, hailing from nine countries: China, Vietnam, Japan, Thailand, Indonesia, the Philippines, Malaysia, India and Mexico.
The Skills Competition consisted of two events involving wire harness manufacturing: hand-crimping, a pre-process, and assembly, a post-process. In each event, teams were judged on work speed and quality and the top three teams received awards. Past competitions have shown that workers at award-winning worksites derive enormous motivation from their victory. Even sites that do not win commendations are spurred to greater efforts in anticipation of the next Skills Competition. Representatives return to their countries with case studies of activities at other worksites, which they apply in raising performance levels at their own sites.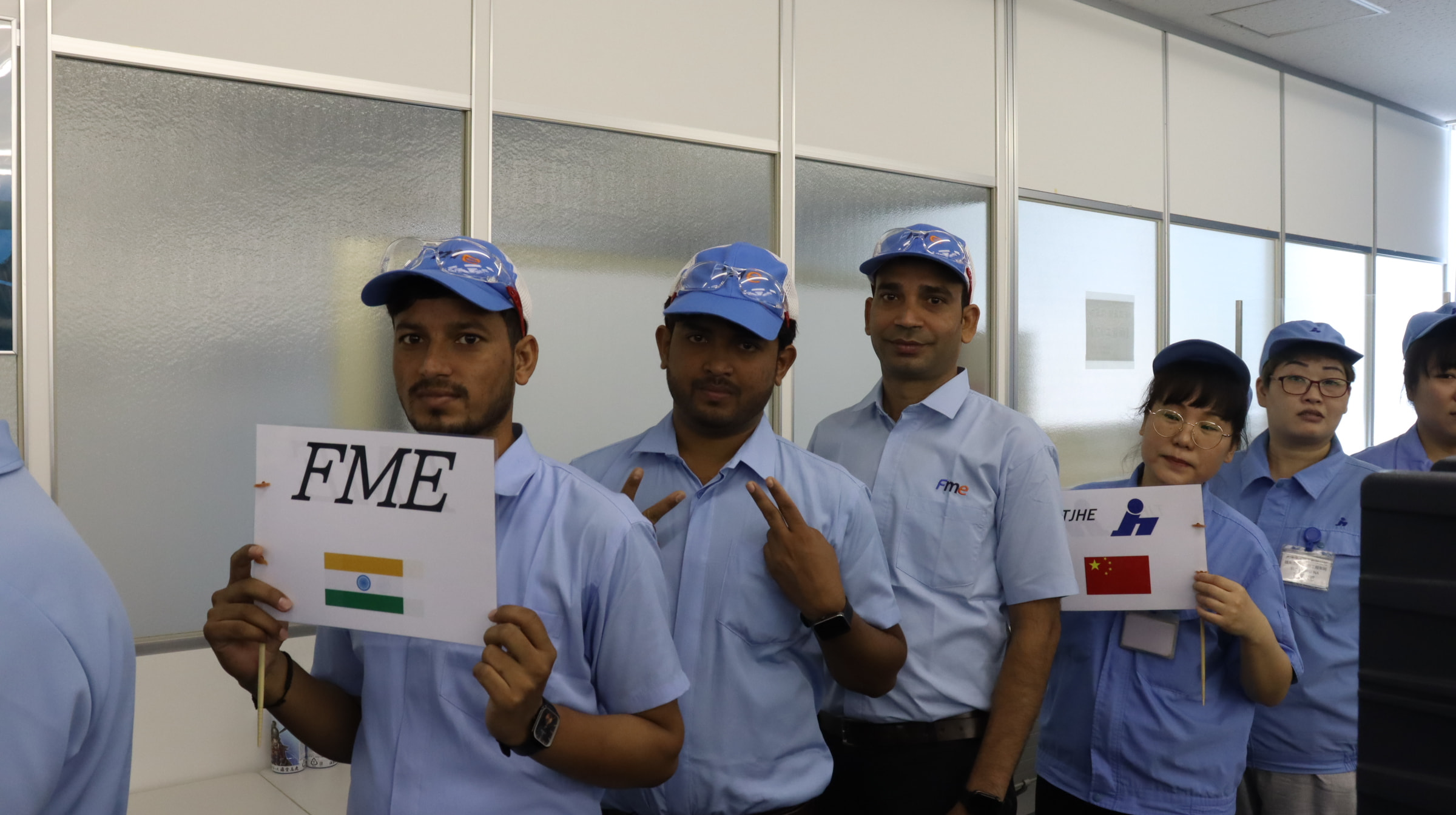 All contestants are operators who work on the front lines of their own worksites. Most are traveling overseas for the first time. Not surprisingly, many are nervous at first. To break the ice, the teams introduce themselves, ending with a greeting from their own country: "Nǐ hǎo!" "Xin chào!" "Hola!" and so on. Soon everyone can't help but smile.
The pre-process competition took place in the morning with hand-crimping, a process in which a terminal is attached to the tip of an electrical wire. In the afternoon, the post-process competition, assembly, was presented. Assembly was a contest among teams of two people. The first team member connected the electrical wire with a connector to create a part called an SUB, then the second team member wired the SUB according to design drawings.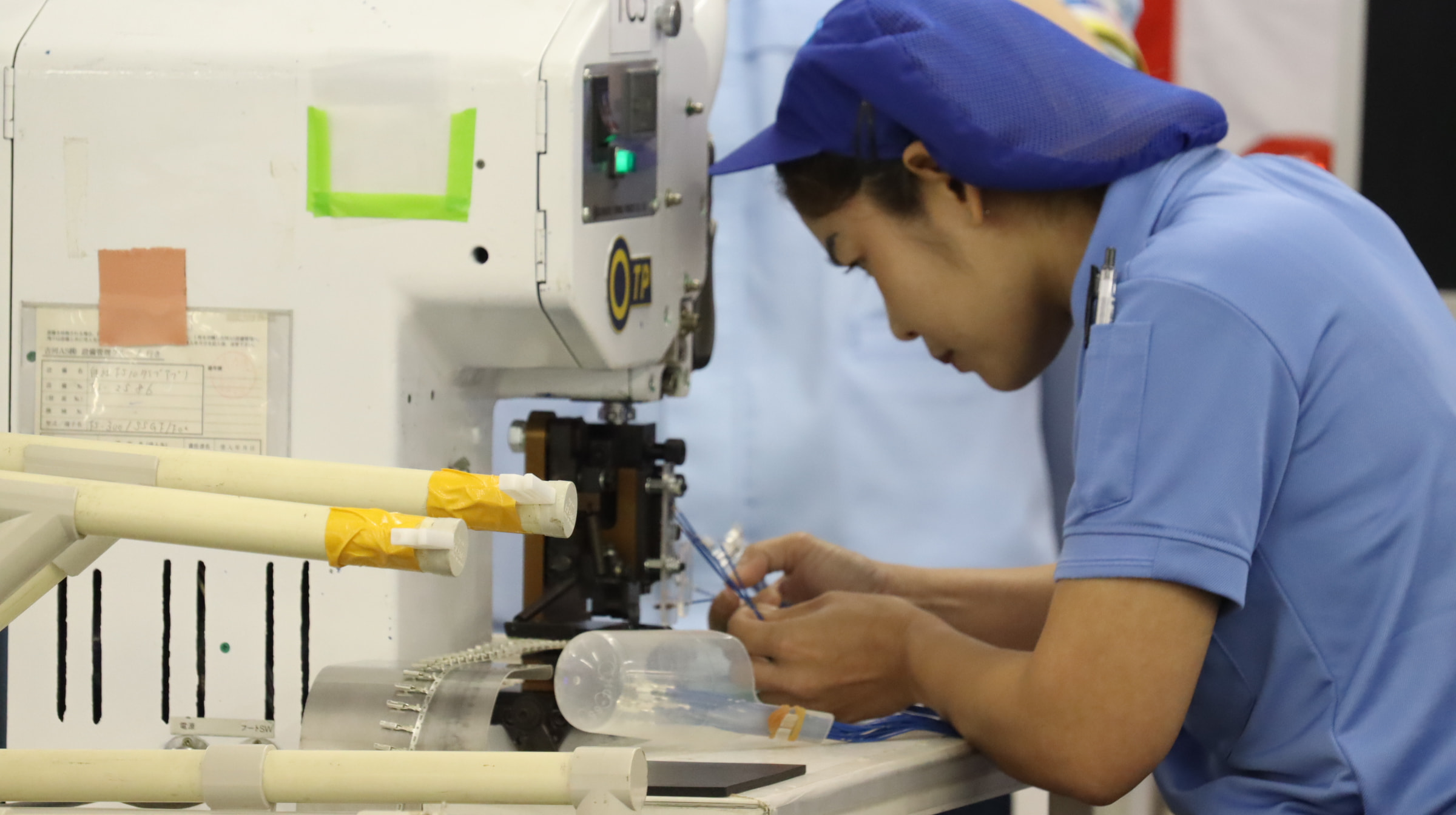 Contestants participated as representatives of their worksites, so during the competition they were laser-focused. In an atmosphere rippling with tension, Shigenobu Abe, president of Furukawa AS, and other senior officers watched intently. The crowd gasped with amazement at the speed with which the contestants work.
While the teams' time performance was measured, staff from the Production Technology Department checked carefully in preliminary judging to ensure that procedures were correctly followed. Points were docked for each task not performed. The finished products were taken to a separate room for secondary judging by the Quality Assurance Department, in which final quality was confirmed.
Final scores are determined by combining work time with the results in each judging category. As always, the top-ranking teams finished within a hair's breadth of each other. Because the slightest error in judging can change the ranking, the responsibility on the judges' shoulders is heavy, so two or more people are tasked to conduct meticulous verification.
After each competition, time was allotted for interviews. Released from the pressure, the competitors were in high spirits, smiling and laughing as they answered questions such as, "How do you feel?", "What did this exercise teach you about your regular work?" and "What do you want to do while you're in Japan?"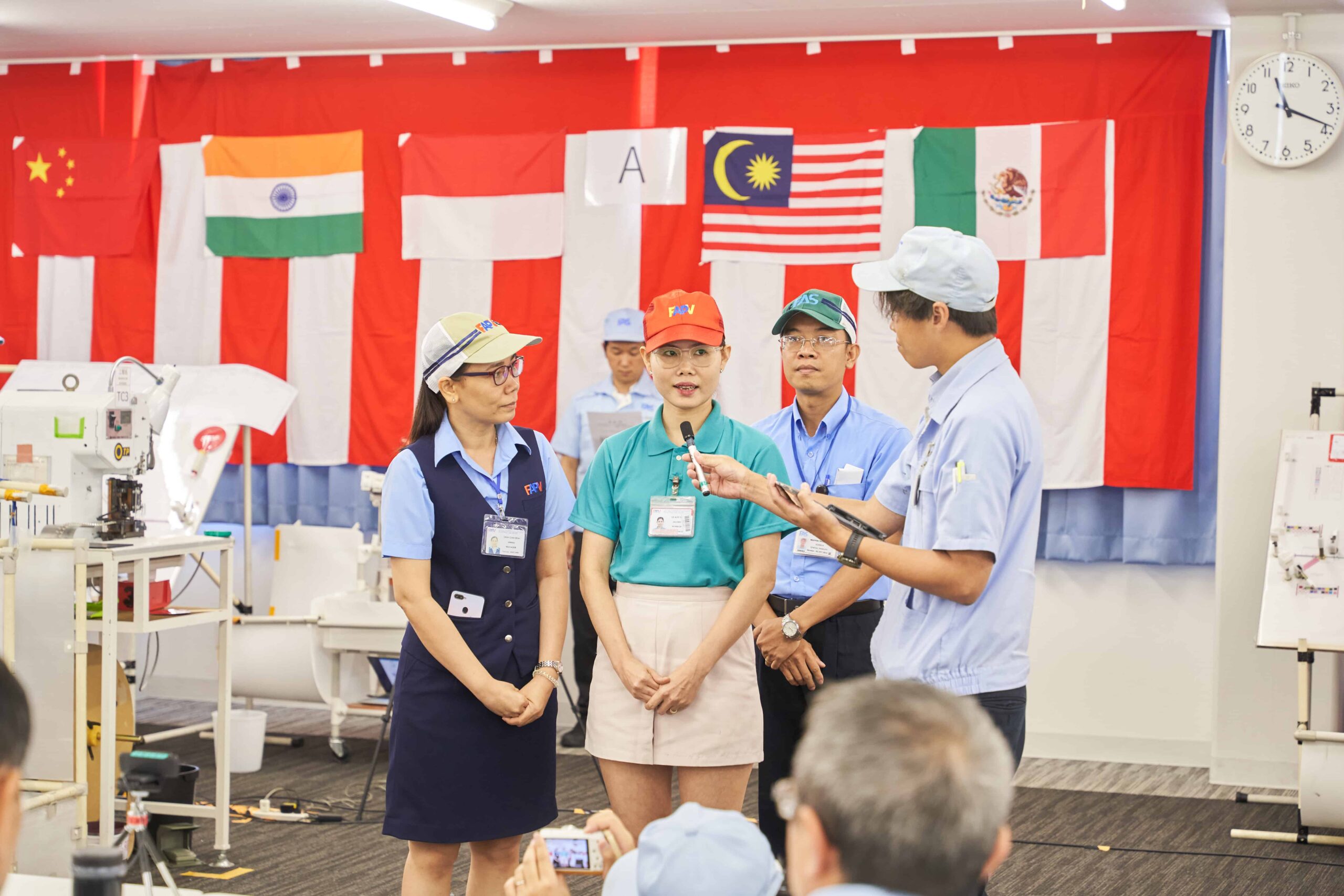 Joy and Tears at the Award Ceremony
---
When all the competition and judging was complete, it was time to announce the results.
As each winning team's name was read out, from third to first for the pre-process and the post-process, a cheer rose up from the stands. Mr. Abe conferred the awards in turn to the winners, some of whom wept for joy. The inspirational event drew to a close, sending a message of constant attention to safety and improvement in everyday work. Thanks to the exchange made possible by this year's event, we expect improvement activities at each worksite to become more active and determined than ever.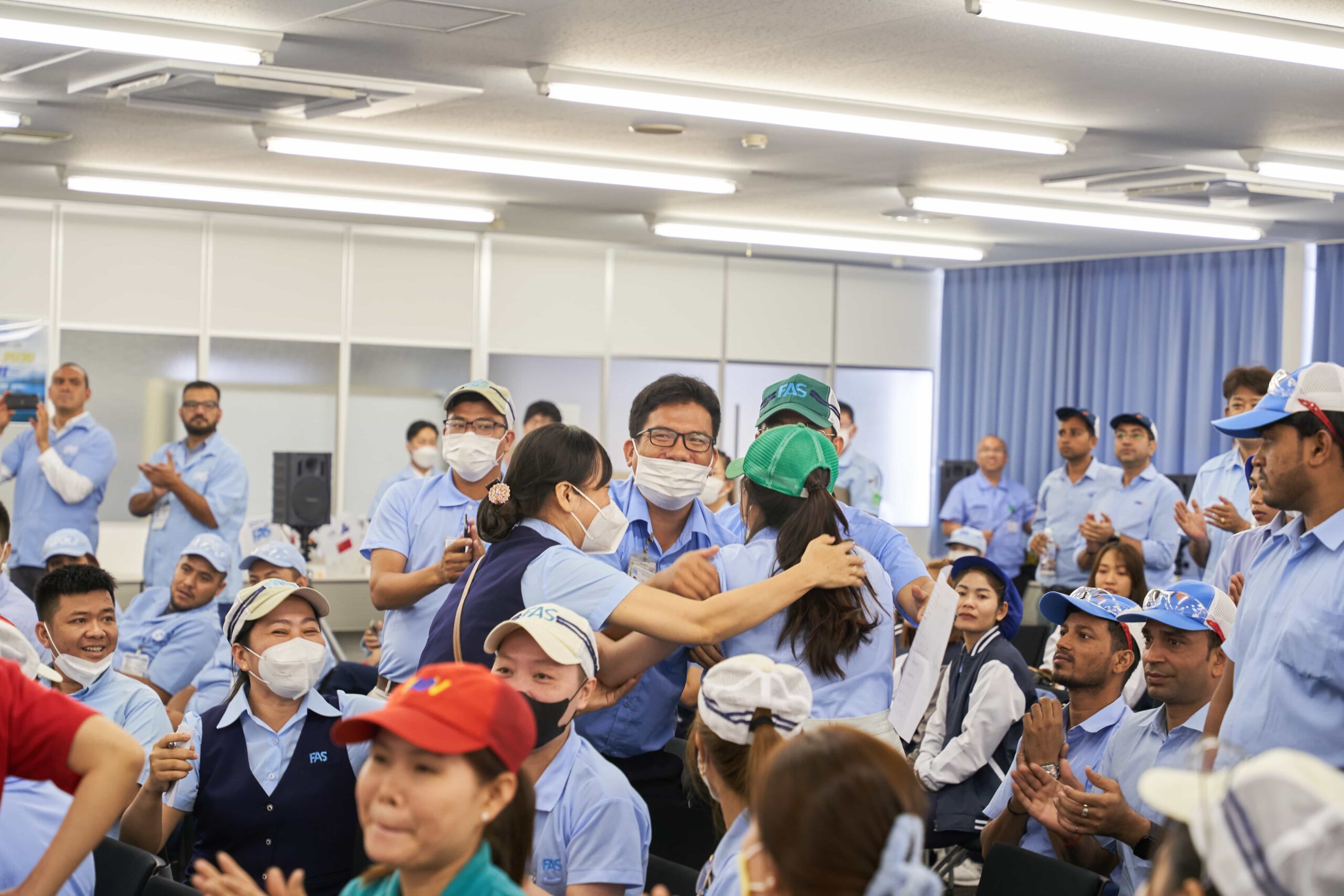 Global Careers at Furukawa AS
---
Furukawa AS is a work environment where everyone feels connected to the wider world, not only through global events such as Global Week but in the course of everyday work as well.
Employees at Furukawa AS routinely collaborate with colleagues from or in other countries. Moreover, young employees enjoy numerous opportunities to travel on business overseas. Some employees spend over half the year abroad, and opportunities to serve the Group as an expatriate are broadening.
Working overseas has its frustrations, as communication with local staff and workers can sometimes be difficult. But to really learn about national character and differences between cultures, nothing beats day-to-day work at overseas worksites. As communication improves, we build relationships of trust and feel ourselves grow. This work brings the immense satisfaction of traveling the world, supporting the future of the automotive industry.

Final Thoughts
We hope you enjoyed this report on Global Week 2023. Furukawa AS will continue to work closely with overseas bases as it develops and expands the operations of the global Furukawa AS Group.