Global News
NEW

Our Efforts in Vietnam were Covered on Local TV!

FAS Vietnam factory's activities and World Skills Competition were featured on Vietnamese TV.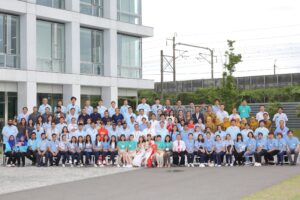 NEW

[Vol.8] FY2021 Furukawa AS Global Event Report -For Safety, Quality and Productivity-

Every year the Furukawa AS Group hosts four Global Events. These global events, each of which takes place over a period of several days, provide a forum for demonstrating the activities to improve saf...
NEW

[Vol.1] FASV Aiming to become the world's No. 1 wire harness factory

Twenty-five overseas locations in 13 countries as of April 2020. In the Furukawa Automotive Systems Group, which boasts a network of 41,000 employees worldwide, including Japan, one plant with a posi...