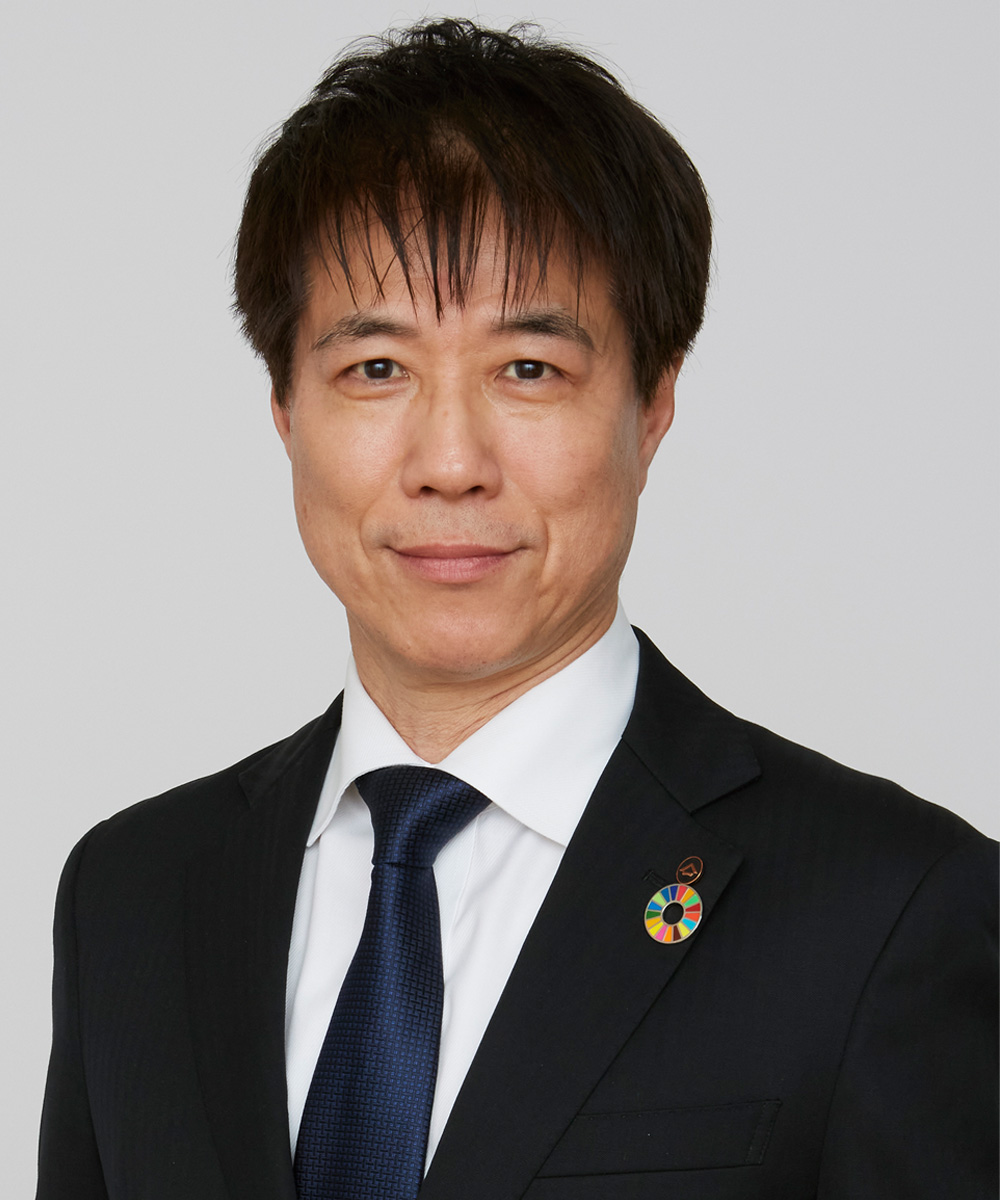 Message from the President for FY2023
Spring arrived relatively early this year as FY2023 (April 1, 2023 to March 31, 2024) began for Furukawa Automotive Systems Inc. ("FAS"). Yet even as the feeling of newfound freedom spreads amid the end of the COVID-19 pandemic, we continue to adhere scrupulously to our practice of greeting one another with Go-Anzen Ni, Go-Kenko Ni! ("be safe and healthy!"), enhancing our awareness of safety and health. As always, I earnestly pray for your safety and health and that of your family, friends and co-workers.
For FAS, FY2023 began with the formulation of an operating strategy, backcast from the target state we envision for the Company in 2030. Determined to achieve the targets mooted in the current medium-term management plan, which began in FY2022, FAS aims to contribute to the SDGs while attaining sustainable growth. As first steps, this fiscal year we are advancing toward carbon neutrality by expanding our line of environmentally friendly products for electrification; pursuing automation that contributes to flexible BCM response to changing times; and aligning ourselves with contributing to the mobility society of the future. We are also creating next-generation products and technologies as follows:
1)Developing compact, highly reliable parts by leveraging our strengths in materials and production technologies for high-output (high-voltage and high-current) electrification
2)Development of autonomation production equipment and autonomation testing equipment optimized for overseas production, to contribute to business continuity management (BCM)
3)Development of products in fields that integrate energy, information and mobility, to contribute solutions to social issues
FAS is committed to contributing more than ever to the mobility society of the future. As we apply ourselves to this task, we ask once more for your ongoing support and encouragement.
Shigenobu Abe
President
April, 2023