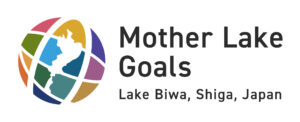 Furukawa Automotive Systems Inc. has endorsed the Mother Lake Goals (MLGs) promoted by Shiga Prefecture.
The MLGs are a set of goals aimed at achieving a sustainable society by 2030, framed in the context of Lake Biwa.
Positioned as the Lake Biwa version of the SDGs, the MLGs constitute a set of 13 independently set goals. Their purpose is to guide the construction of a virtuous cycle linking the environment, the economy and social activity by 2030.
Furukawa Automotive Systems is proud to be a part of this initiative to protect the environment of Lake Biwa and to ensure the sustainability of living in relation to this familiar and beloved lake. Through the activities of the MLGs, Furukawa Automotive Systems hopes to advance still further its efforts to achieve the SDGs on the global scale.
Learn about the Mother Lake Goals here.