An International Procurement Office (IPO) is an organization ensuring the optimum worldwide procurement structure.
The Automotive Parts Division of Furukawa Electric and FAS formed an IPO in order to actively pursue cross-site procurement in July last year. The administrative organization was set up inside Furukawa Electric (Shenzhen) to actively promote localization with the support of the Furukawa Electric Singapore / Furukawa Electric (Shanghai) IPO Departments and Furukawa Electric / FFBS Procurement Departments.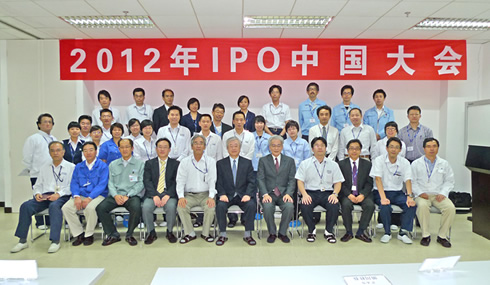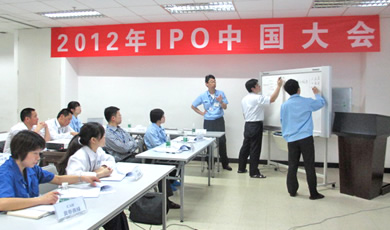 This IPO event aimed at accelerating local procurement by bringing together all the procurement staff of Furukawa Group affiliated companies in China to share information on training and issues in this area and set targets. Local IPO members based in China, Japanese staff from Chinese offices and staff from Japan gathered together for earnest debate on issues such as the expansion of the percentage of local procurement, making the meeting a highly important one.